MOBILE DISPATCHING FOR FIRE DEPARTMENTS
Dispatch and coordinate firefighters on any phone
Send alerts from the fire station anywhere
Beacon is a text message-based emergency dispatching platform for emergency responders and agencies that need better communications.
Makes fire service dispatching possible anywhere there's a mobile phone signal by relaying requests for emergency assistance as text messages to mobile phones — with or without Internet
Automates the dispatching process by guiding the nearest available fire department personnel to quickly locate, triage and request additional resources when necessary
Offers two response workflows: One with medical transport options and the other without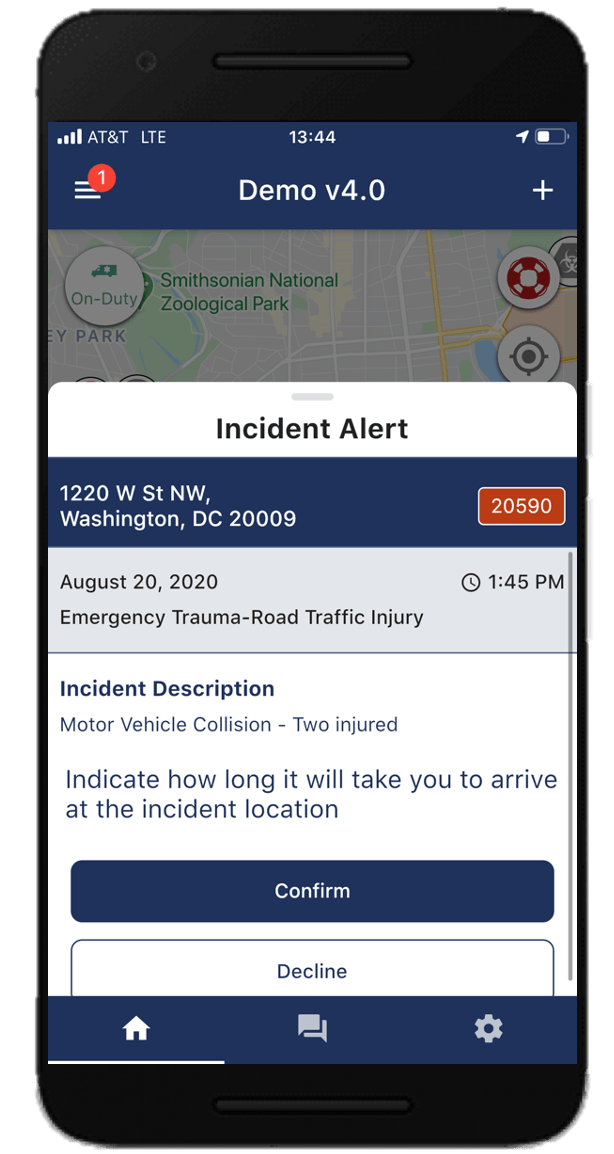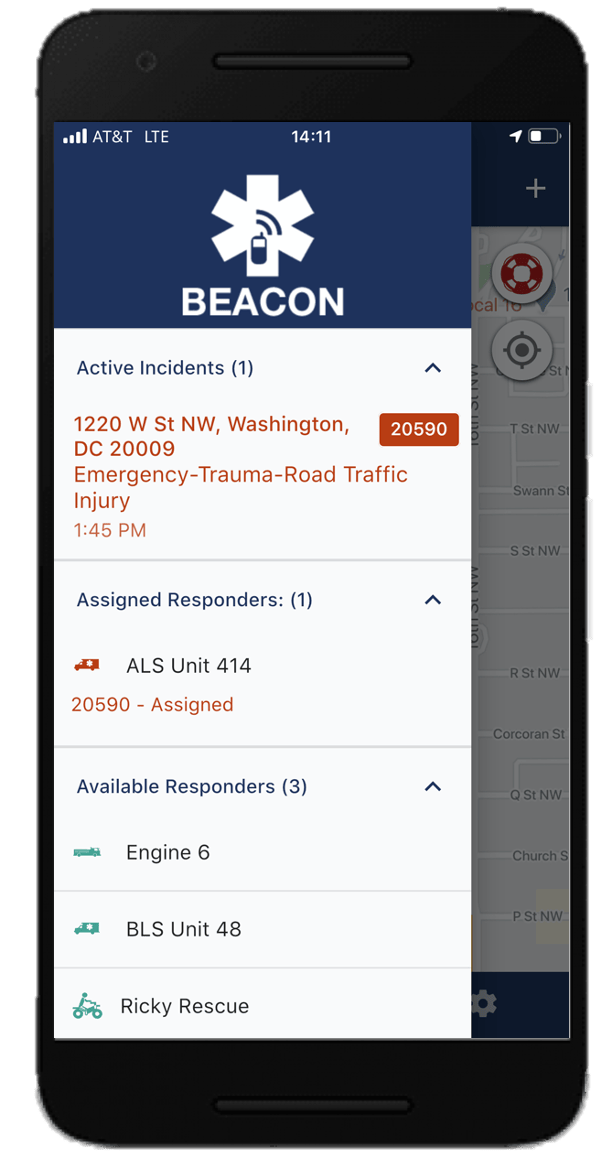 Overcome challenges in coordinating rapid response
Beacon coordinates firefighters inside and outside the station
Whether you're responding from the station with five firefighters, or you're alerting 100 volunteer firefighters in several towns, Beacon reduces the need for redundant, time-consuming and error-prone radio chatter by automating the predictable aspects of fire department dispatching using any mobile phone
Beacon reduces response times
Beacon decentralizes emergency dispatching so that any fire personnel carrying a mobile phone can be dispatched to emergency incidents, enabling responders to get on scene well ahead of the fire engine and giving them the ability to request additional resources from their own phones
Beacon reduces technology costs
Mobile phones have radically changed the landscape and Beacon is taking full advantage of the opportunity. Whether you have legacy CAD systems, or you have no system, Beacon offers a comprehensive dispatching solution that will easily integrate with whatever existing communications you have
Fire rescue response with Beacon
EMERGENCY ALERT
A dispatcher receives a call from a witness to an emergency incident, collects their information and sends it as a text message alert to all available responders.
RESPONSE DISPATCH
After receiving replies from available resources, Beacon determines the nearest and most appropriate vehicles and personnel according to the dispatcher's criteria, and instructs those responders to proceed to the incident location
CONFIRM ON-SCENE
Once the responders have located the incident, they inform Beacon that they are on-scene
REQUEST ADDITIONAL RESOURCES
The first responder to confirm arrival on-scene is marked as "Incident Commander' and is given the option to request additional resources according to needs encountered on-scene.
HOSPITAL TRANSPORT*
When transport has been confirmed, the responder indicates to Beacon which facility they'll be going to, with how many patients, and what their expected arrival will be.
PATIENT HANDOVER*
While the patient is being transferred to the appropriate facility and advanced notification message is sent to the receiving hospital, including additional options for online medical direction.
* Steps 5 & 6 are available for fire departments with EMS response. Fire departments without EMS response can change their workflow to eliminate these steps.
Beacon Use Cases
Click the title to read more about how Beacon's being used to reduce response times and save lives.
More Questions?
If you have questions about using the Beacon platform or would like to sign up for a free 90-day trial, click here to send us an email: