BEACON Dispatcher
BEACON Dispatcher is a powerful cloud-based, computer-aided dispatch (CAD) platform that allows any organization to design, test, launch and be ready to scale their own emergency dispatching system in 30 minutes or less!
Register* a Responder account (responders are require separate accounts) for each of your team members and assign them to your BEACON Dispatcher account.
Once registered, dispatchers can alert, coordinate and track responders through SMS and/or the BEACON mobile app.
Web and Mobile App Dispatch
Dispatch incidents from a call center or from the smartphone in your pocket
Affordable
You get 90 Days to try our software absolutely free, after which you can then complete your sign up. Special programs are available for small orginizations and non-profits that COULD make it FREE!
Flexible Chat
Chat via mobile app when you have Internet or via SMS when you don't
Mobile App and SMS Alerting
Respond to incident alerts via the mobile when you have Internet or via SMS when you don't
Editable Maps
Maintain situational awareness through customizable map markers -- offline maps coming soon!
Scalable
Suitable for low- to high-volume response systems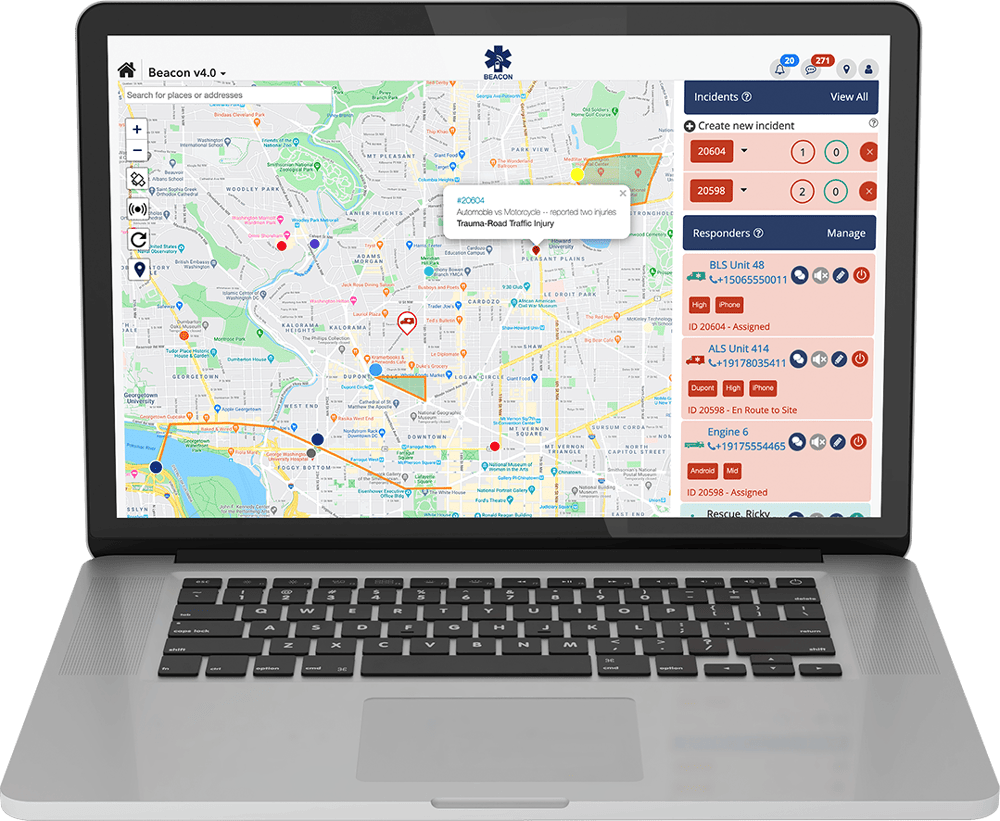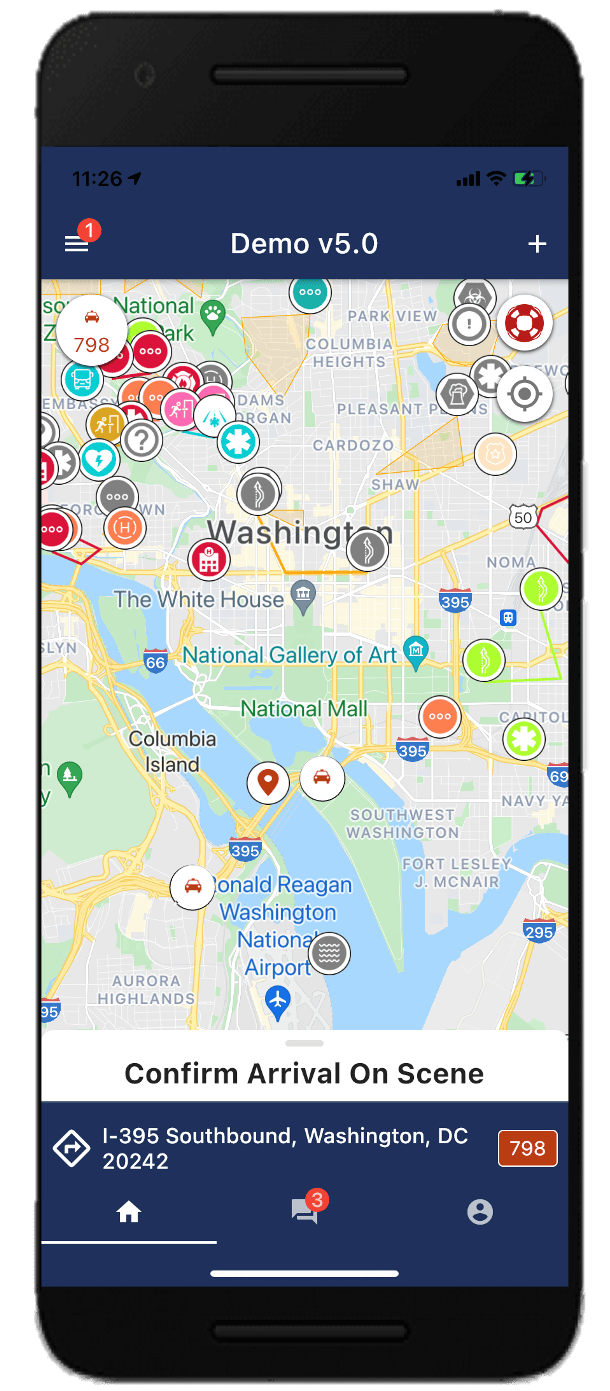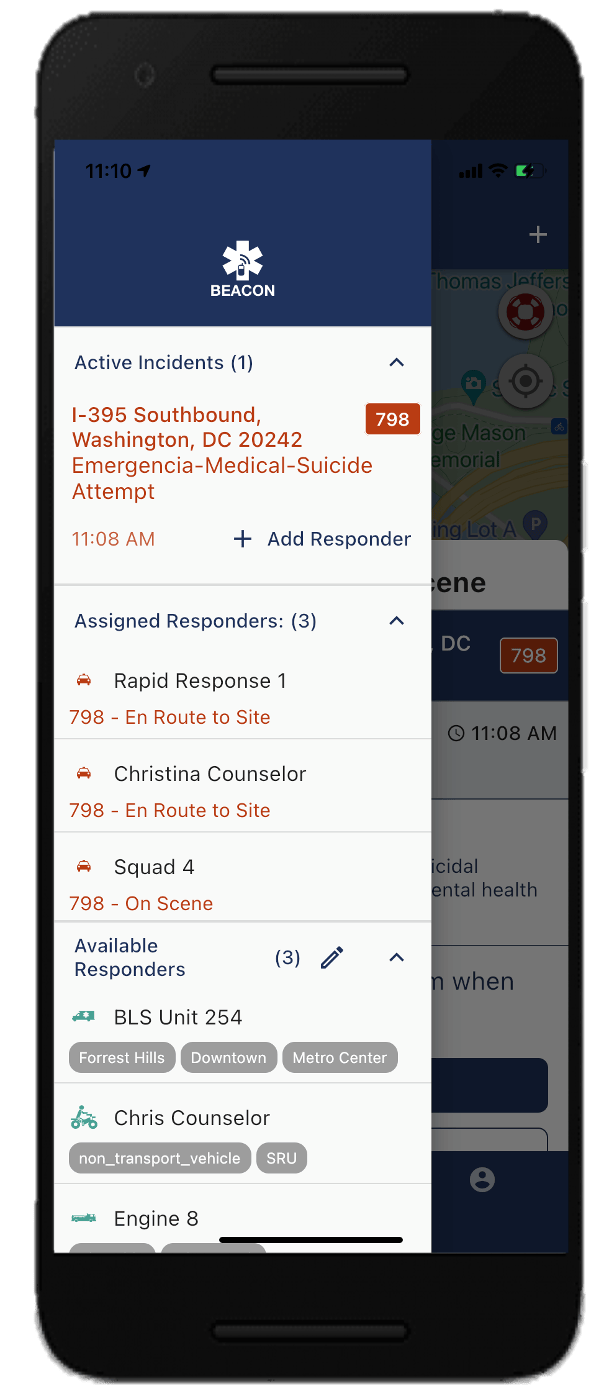 BEACON Responder
BEACON Responder is the companion mobile app that allows emergency responders to receive and reply to incident alerts anywhere.
Reduce response times
Streamline end-to-end coordination of emergency response operations
Improve incident outcomes
The app provides real-time communication and incident updates when connected to the Internet and also allows responders to switch to SMS mode when Internet is not available!
*Dispatchers and Responders require separate accounts.
Go to the Account Sign Up page to learn how to set up each account type.
FREE 90-Day Trial to BEACON Dispatcher!
1. Create your free 90-day BEACON Dispatcher trial account.
2. Create profiles for Responders on BEACON Dispatcher.
3. Responders with smartphones can download the BEACON Responder Mobile App.
(Complete steps 1 and 2 before completing this step)
4. Once verification is complete, the Responder app will be paired with the Dispatcher platform.
Download BEACON Responder FREE!
Available NOW on the App Store & the Play Store!